Gateway Lodge for the traveller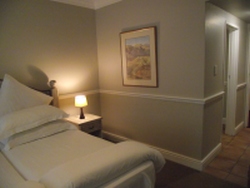 If you are on your way, you need to rest. This is the perfect stop, right off the N2 - no time wasted, no desire frustrated.
Gateway Lodge for pleasure
There is always plenty to do in the Garden Route. Surrounded by entertainments and nature, you will have plenty to do. There are always
things to do
.
Gateway Lodge for business
Our large foyer is ideal for conferences, weddings or events of any kind is supported by ample accomodation of superb quality and catering provided by the renowned Dyasons.
---
Our mission:
Provide the service needed.
Provide the amenial atmosphere
Provide that extra that produces the 'wow!'
At Gateway Lodge...
we provide for you because we care.
Situated at the foot of the Outeniqua Mountains, Gateway Lodge is an ideal base from which to explore the Garden Route and surrounding area. A mere 6km outside of George with the booming Garden Route Mall just down the road, Gateway Lodge is a convenient and pleasurable stop along the N2, halfway between Cape Town and Port Elizabeth, and en-route to Oudtshoorn and Wilderness.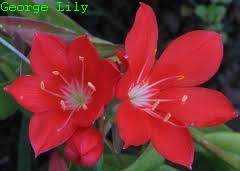 Visit the excellent beaches nearby, or explore the natural splendour of the Outeniqua Mountains, which offer superb flora - 8 500 species of plants and fynbos. During summer, visitors may be fortunate enough o find the beautiful but rare George Lily. The historic Montague Pass offers excellent trainspotting sites for steam enthusiasts where it parallels the railway pass. Tourists can also experience the fynbos, forest, waterfalls and birdlife by rail in the 0uteniqua Mountains by riding the Outeniqua Power Van. Other attractions include the Old Toll House and Keur River Bridge, both declared National Monuments.
Renowned countrywide for its high standards of traditional hospitality, it frequently hosts ministerial meetings in both the Western and Eastern Cape. Gateway Lodge offers conference and function facilities. Contact us for special rates and packages on meals and accommodation. Our friendly staff eagerly await your arrival! It must be DYASONS!
George